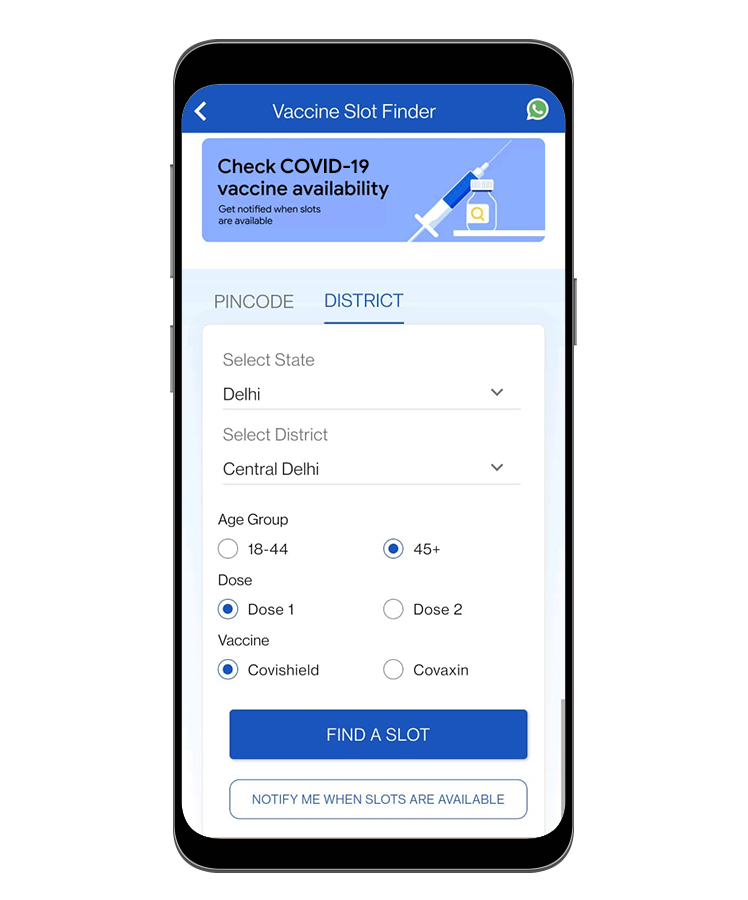 Aloke Bajpai's Ixigo (India's Leading Travel Company; SLP Delhi, 2011) Launched - Find a Vaccination in India.
June 3, 2021, 1:39 a.m.
Ixigo is India's #1 mobile travel platform with over 150 million users. It is an intelligent, AI-based travel app that helps travellers organise, book and track their trips. ixigo's vision is to empower travellers with trustworthy & personalised travel recommendations.
The app now has a tool that you can use to find COVID vaccine slots near you. You can find your vaccine slot in 4 easy steps:
1. Open the ixigo Trains App, and tap on 'Find Vaccine Slot'.
2. Enter your pin code or select your district from the drop-down menu.
3. Select your age group and first or second dose, as applicable.
4. Tap on 'Find a Slot' and that's it! The ixigo vaccine slot finder will display real-time slot availability from the coWIN website based on your selected options.
You can further filter the search results by selecting your vaccine type (Covishield or Covaxin), and whether you are opting for a 'free' or 'paid' vaccine centre. If a slot is available, you will be redirected to the coWIN website to book your appointment.
In case a slot is not available, you can tap on 'notify me when slots are available', and you will receive a push notification when slots are available in your area.
Link to find vaccine: https://www.ixigo.com/utilities/vaccine
Website: https://www.ixigo.com