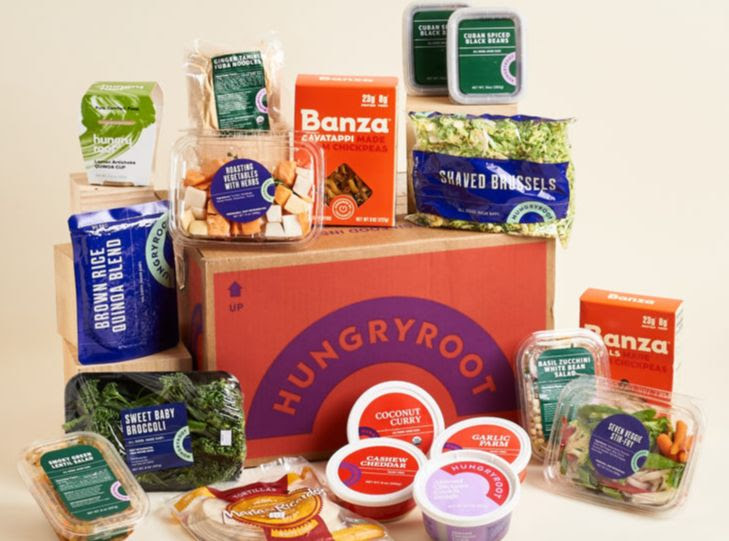 BEN MKCEAN (SLP NEW YORK, 2011) GROCERY DELIVERY STARTUP, 'HUNGRYROOT', BOOSTS VALUE TO $750 MILLION
Oct. 13, 2021, 6:29 a.m.
Hungryroot is a startup initiated by Ben McKean who is the founder, CEO, and SLP fellow. This particular platform provides personalized delivery of grocery items and uses artificial intelligence and surveys to process its services. This company, established in 2015, is not just a great combination of grocery and food delivery - in addition to the aforementioned, it offers everyday ingredients as well as suggests some delicious recipes and provides diet charts.
Hungryroot completed a funding round that leaves it's value at approximately $750 million. This app has been significantly beneficial for people who prefer online shopping and it has turned out to be a success during the ongoing situation of Covid-19.
The company has strategized to use new funds to expand their list from 300 grocery items available each week to 3,000 within three years. McKean was quoted in an interview, saying that they are planning to invest in better technology leading towards advancements for everyone. He claims, "This year, we'll do $175 million, next year we expect to do over $300 million and maintain our profitability. At that point, a public market is certainly an option that we're going to be considering." They are working towards becoming a well-settled business in no time and pushing their limits to help people in need of the hour.
Read More: https://www.bloombergquint.com/markets/grocery-delivery-startup-hungryroot-boosts-value-to-750-million
Website: https://www.hungryroot.com/