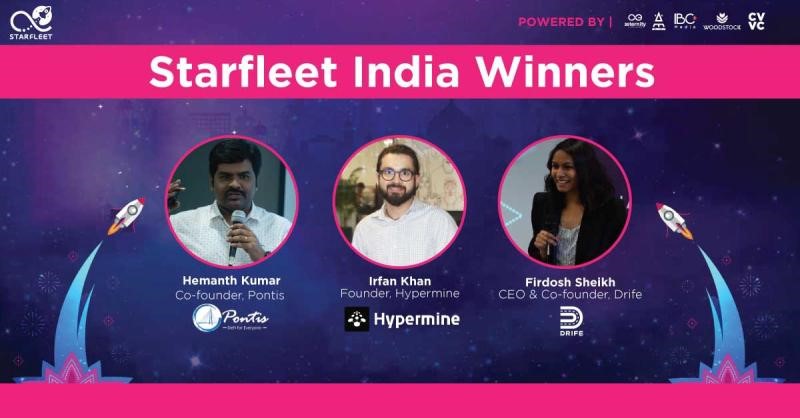 Irfan ッ Khan's Hypermine Wins at Starfleet India; Raising $140K (SLP Bangalore, 2016)
Sept. 6, 2020, 3:48 p.m.
provides a decentralized identity management solution enabled with a single-sign-on. In its essence, Hypermine uses the underlying protocol to validate a digital signature produced by a standard blockchain algorithm in a mobile device using authentication service which is a smart-contract deployed on a blockchain. It does not rely on a central authority; it, therefore, provides a completely decentralized environment for identity management.
Hypermine envisions a world where privacy is a fundamental right, where people are given true ownership of their data.
The Starfleet India Accelerator is part of the Aeternity Starfleet programm and has picked up three Indian blockchain startups - Hypermine among them, and is providing seed funding for their projects from AE Ventures, CV Labs, and Woodstock funds. Aeternity Starfleet is a global accelerator programme that has made investments totalling $2.1 million in over 15 startups globally.
Read more: https://bit.ly/36LogxZ
Website: https://www.hypermine.in/