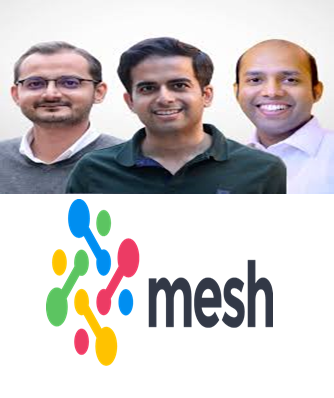 Saurabh Nangia's Mesh, Got Backed By YCominator (SLP New Delhi, 2014)
Dec. 28, 2020, 11:55 a.m.
Mesh is an organization's social network for goals, tasks, recognition and check-ins! Key features of Mesh include:
- goal management
- peer recognition & feedback conversations
- team, manager and peer check-ins
- automated goal based recognition
- leaderboards and contests
- behavioral analytics & predictive insights
- personalized nudges that drive personal growth
Mesh also has a Facebook-like social feed that helps employees interact with their co-workers, to recreate a physical office environment. Users can share their work progress as well as like and comment on their co-workers' progress on the feed.
Apart from YCombinator, the funding round also saw participation from the founders of Cure.fit, Meesho and CleverTap as well as US seed-stage fund Liquid 2 Ventures and angel investors like Xiaomi Indonesia head Alvin Tse, Sumon Sadhu - who has previously backed startups like Cleartax, Benchling, and Mercury founder Immad Akhund among others.
Read more https://bit.ly/32xPQ0U
Website- https://thepeoplemesh.com/