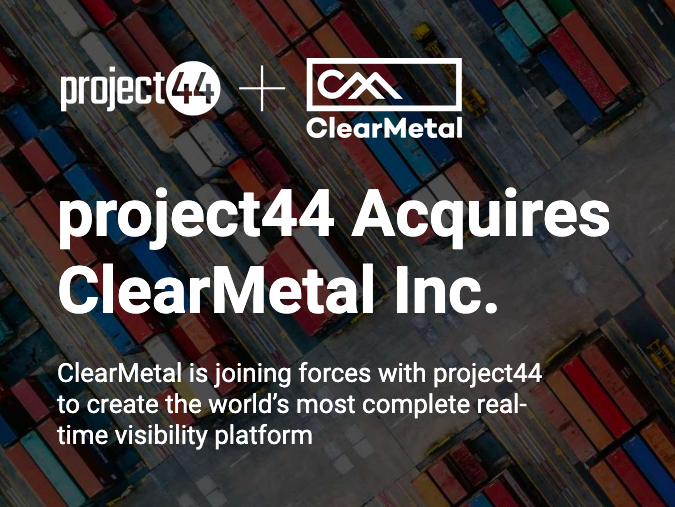 Adam Compain's ClearMetal Inc. (Actionable Ocean Supply Chain; SLP Boston, 2011) Acquired by project44
June 3, 2021, 1:30 a.m.
ClearMetal is the market leader in international ocean freight visibility, dynamic planning and customer experience. The ClearMetal Platform applies proprietary machine learning analytics to improve the accuracy and quality of ocean freight data. ClearMetal consolidates, cleans and processes data from multiple sources to give shippers real-time insights into the status of their shipments, door-to-door. By offering granular container and line-item milestone visibility, shippers gain predictive insights on estimated times of arrival, cargo status and delays, allowing for highly efficient exception management and a superior customer experience. ClearMetal was founded by top software engineers, data scientists and operations researchers from Stanford University, Google and Silicon Valley, and is funded by Eclipse Ventures, Prelude Ventures, Innovation Endeavors, NEA, SAP.io, Prologis Ventures, PSA Unboxed, DCLI and the founders of GT Nexus, Navis and Uber Freight.
This acquisition deepens project44's supply chain visibility and predictive capacity, providing customers with granular, timely upstream supplier visibility globally, as well as patented data science and machine learning models for predicting supply chain disruptions.
ClearMetal brings advanced AI and machine learning technology, along with a team of world-class data scientists and logistics veterans to project44. With order and inventory visibility for shippers, direct integrations with freight forwarders and ocean carriers, the acquisition boosts upstream visibility for end-to-end ETA across modes, giving our customers unparalleled multi-modal visibility.
Read more: https://bit.ly/3yRBo2g
Website: www.clearmetal.com