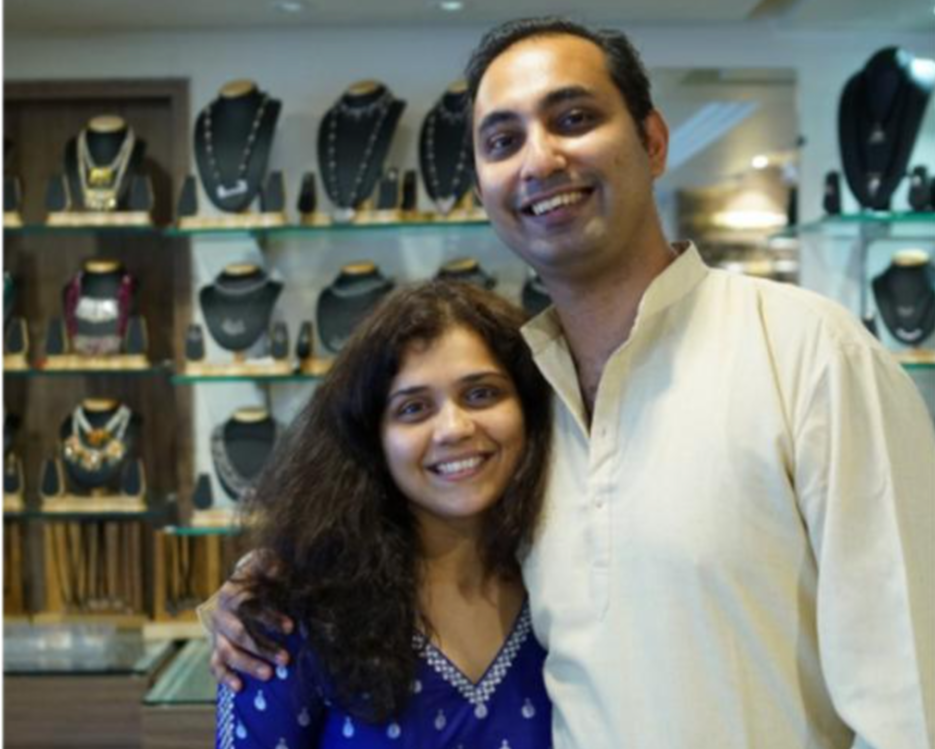 JAYDEEP HINGNE'S (SLP MUMBAI, 2020) 'AADYA' (PREMIUM SILVER JEWELRY BRAND) FEATURED IN STARTUP INDIA'S DIGITAL SHOWCASE
Oct. 8, 2021, 8:50 a.m.
Aadyaa Originals Pvt Ltd has been featured in Startup India's Digital Showcase. One of 69 startups that were chosen from all across India for this showcase, this jewelry brand is carving a niche for itself.
Startup India Showcase is an online platform by the Central Government of India to exhibit the finest startups of the country that have been handpicked through various DPIIT and Startup India programs.
Founded by Sayalee Marathe and SLP Fellow Jaydeep Hingne, Aadyaa is designing and making handcrafted premium silver jewelry, which is traditional as well as contemporary. Their products are worn by customers across all age brackets for daily use / event-based use. While their set of creations include jewelry, there are creations such as silver bookmarks, silver photo-frames, silver ornaments to offer pooja which are beneficial in other areas.
Aadyaa's product enables its customers to boost their confidence through creative and original works in jewelry.
Aadyaa is creating a niche space wherein customers can accessorize themselves with unique designs which are customized to suit their needs and liking. Hardly anyone in the country makes customized jewelry in pure silver. All designs are made by large-scale manufacturers in thousands and distributed across the country through many resellers.
Starting from a seed capital of INR 50,000, Aadyaa has clocked ~INR 4 Cr (FY 19 20) without any external funding. They also intend to start a center of excellence for artisans to demonstrate their works through workshops & exhibitions.
Read More: https://www.startupindia.gov.in/startup-india-showcase#/profile/96
Website: https://www.aadyaa.com/