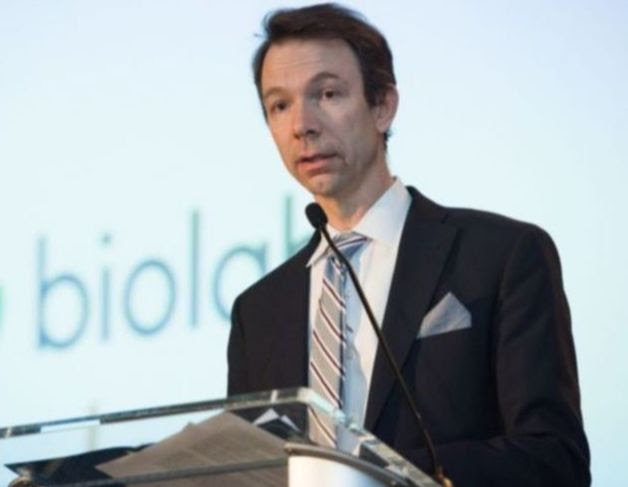 JOHANNES FRUEHAUF'S (SLP BOSTON, 2012) 'BIOLABS' (A CO-WORKING SPACE FOR LIFE SCIENCE STARTUPS) OPENS NEW FACILITY WITH YALE
Oct. 8, 2021, 9:03 a.m.
Johannes Fruehauf – An SLP fellow, CEO and President of BioLabs announced the opening of a new lab at 101 College Street New Haven, CT. The new 10-story structure will have over 500,000 square feet of lab, study, and event space to support New Haven's significantly expanding bioscience sector.
BioLabs will run a co-working space with a laboratory and office for a lot of biotech start-ups from across the state. Gensler, a Boston-based architecture, design, planning, and consulting firm, will design the co-working space.
"As an anchor tenant, Yale University is pleased to take part in this economic development project for our City and State. Yale's support of the incubator and lab spaces that will be housed at 101 College Street symbolizes our commitment to creating innovative connections among faculty experts, business leaders, entrepreneurs, investors, and community members", said Yale President Peter Salovey. Startups like BioLabs help in speeding up the establishment of health-oriented and biological sectors which will further proceed to make people's lives comfortable.
The expanding BioLabs comprises sites in Boston and Cambridge, Massachusetts; Durham, North Carolina; San Diego and Los Angeles, California; New York City; Princeton, New Jersey; Philadelphia, Pennsylvania; Dallas and TX.

Read More: https://www.linkedin.com/posts/johannesfruehauf_biolabs-to-open-new-facility-in-new-haven-activity-6809232995766083584-FvcG/
Website: https://www.biolabs.io/