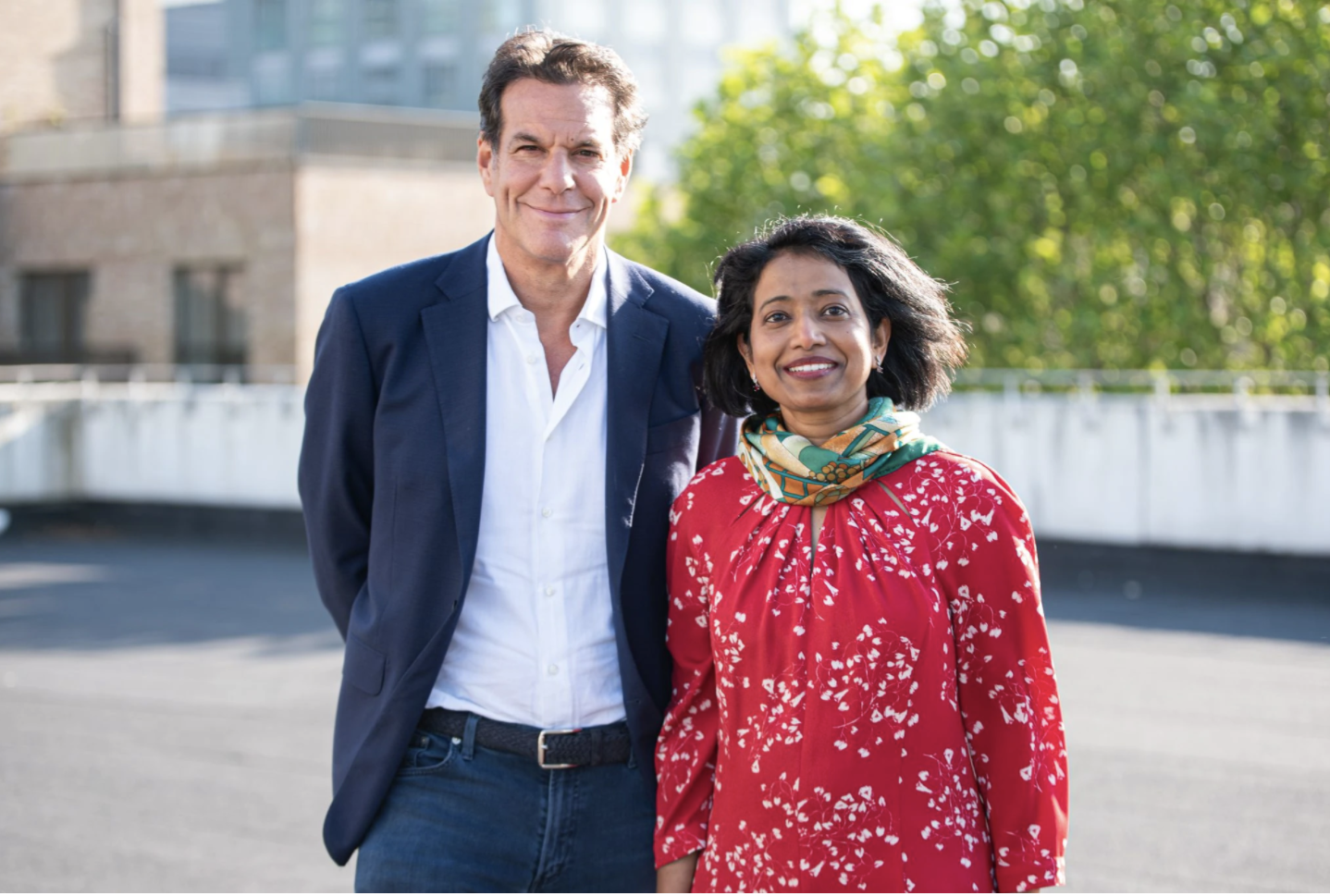 JOYSY JOHN'S (SLP LONDON, 2012) '01 FOUNDERS' (A SOFTWARE ENGINEERING SCHOOL) LAUNCHES FREE CODING SCHOOL IN LONDON
Oct. 13, 2021, 3:32 a.m.
01 Founders co-founder Brent Hoberman and SLP Fellow - chief executive Joysy John have launched a free two-year coding school in London that offers students a guaranteed job at a top tech firm.
They are now accepting applications for its first school in the capital, where learners are offered two years of on-campus training with zero tuition fees followed by two years of employment.
The coding push is part of a scheme aimed at training up to 100,000 software engineers by the end of the decade. Founding partner companies include fitness platform Peloton, AI company Faculty, and website provider Nominet.
01 Founders has set out a mission to improve diversity within the UK tech sector, as well as bridging the digital skills gap. Joysy John was quoted saying that there was a "huge" demand for tech talent, particularly in the aftermath of the pandemic, but that recruitment was being held back by a lack of diversity as well as the lack of exposure to digital skills in UK curriculums. 01 Founders will aim to address the lack of diverse role models and tackle gender stereotypes in the industry, she said.
As part of this mission, the scheme has set a target of achieving 50 percent women, 30 percent ethnic minorities, and 50 percent individuals from underrepresented backgrounds on its course.
Scholarships are also being offered by donors to cover students' maintenance expenses.
"We're delighted to be the first to bring this coding school model to the UK," said Hoberman. "The lower cost peer-to-peer learning aspect enables us to scale this platform quickly across the nation, ensuring that we are able to deliver free-to-access technical education to huge numbers of people across the UK."
The first cohort of 250 students will start at 01 Founder's first London school in October this year.

Read more: https://www.cityam.com/free-coding-school-01-founders-launches-in-london-with-tech-job-guarantee/
Website link: https://www.01founders.co/