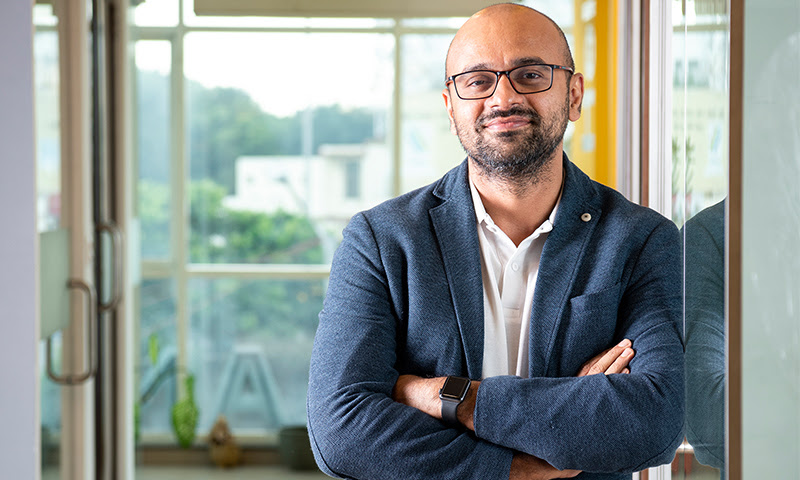 AJITH MOHAN KARIMPANA'S (SLP BANGALORE, 2012) FURLENCO RAISES $140 MILLION FOR ITS FURNITURE AND APPLIANCE RENTING SERVICE
Oct. 13, 2021, 6:34 a.m.
Furlenco, which operates an eponymous furniture and appliance rental service, announced today it has raised $140 million in a financing round as it looks to scale its operations in the South Asian market and explore international market expansion. The recent $140 million financings round, a Series D, comprises a $120 million debt raise and the rest in equity. The new financing round was led by Zinnia Global Fund. CE-Ventures and Lightbox Ventures also participated in this round.
They have expanded to other categories including fitness equipment, appliances, electronic products, as well as two-wheeler vehicles. The expansion into newer categories helped the startup recover and preserve 95% of its revenue in the financial year that ended in March this year, it said.
Ajith Mohan Karimpana, SLP Fellow, founder, and chief executive of Furlenco said "Lifestyles have evolved and so have the needs of the urban Indian when it comes to how they do up their home. However, the furniture industry has some catching up to do in providing the right kind of solutions. We know there is immense strength and scope of innovation in the B2C commerce space and the sectors we operate in. We are tapping into that potential and will definitely disrupt the market with what we are planning."

Read more: https://techcrunch.com/2021/07/04/india-furlenco-raises-140-million-for-its-furniture-and-appliance-renting-service/
Website: https://www.furlenco.com/delhi