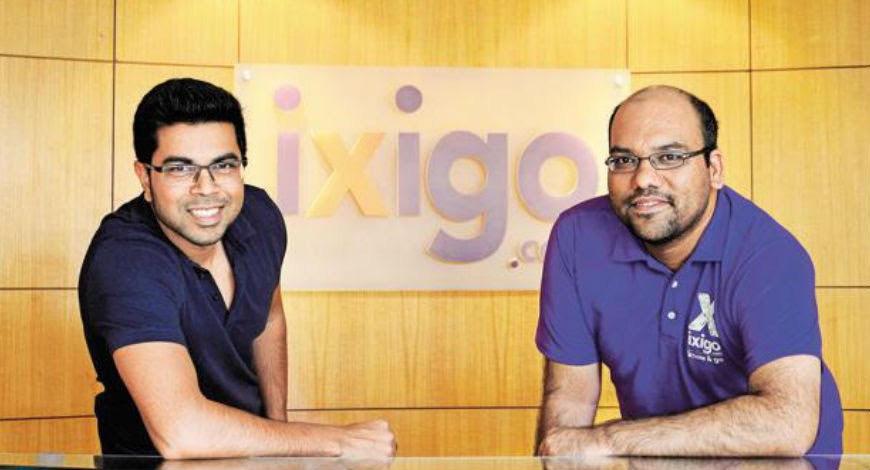 ALOKE BAJPAI'S (SLP DELHI, 2011) IXIGO (A TRAVEL APP) RAISES USD 53 MILLION IN PRE-IPO FUNDING ROUND
Oct. 13, 2021, 6:35 a.m.
Ixigo, a growing travel app, recently raised USD 53 million, from investors, led by the Singapore sovereign wealth fund GIC. Apart from GIC, other investors include Infoedge Venture Funds, White Oak, Bay Capital, Orios Venture Partners, Trifecta Capital, and Malabar Investments. GIC is the top long-term public market anchor investor and its investment strengthens Ixigo's positioning leading up to the initial public offering (IPO); Malabar, White Oak, and Bay Capital are active pre-IPO investors.

Launched in 2007 by SLP Fellow Aloke Bajpai, Ixigo is based on empowering travelers to plan, book and manage their travels by leveraging artificial intelligence, machine learning, and data science-led innovations. The company has a user base of over 250 million.

This startup has managed the coronavirus pandemic well and managed to grow despite most travel companies being at under half of FY'20 revenues in FY'21.

This Gurugram-based company undertook a capital restructuring and increased its authorized share capital to INR 50 crore from INR 30 lakh, sources said. Aloke Bajpai graduated from IIT Kanpur in 2001 and started his career at Amadeus in Europe where he held key product and technology roles for the first four years of his career. He then pursued MBA from INSEAD and returned to India where he started ixigo.com in 2007. In the last 7 years, he has made this platform climb the ladder of success.
Read more: https://www.traveldailymedia.com/ixigo-raises-usd-53-million-in-pre-ipo-funding-round/
Website: https://www.ixigo.com/