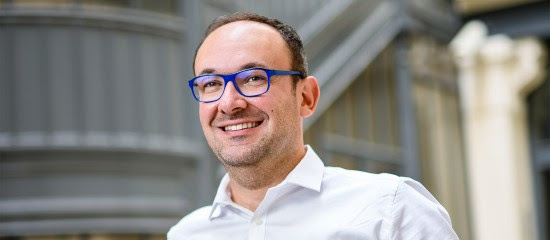 EMMANUEL BOURCET'S (SLP PARIS, 2018) D'UN SEUL GESTE (FIRST AID TRAINING PLATFORM) OFFERS INCREDIBLE SERVICES.
Oct. 22, 2021, 7:58 a.m.
Founder and SLP Fellow, Emmanuel Bourcet, announced the release of D'un Seul Geste (With A Single Gesture). The program offers some incredible training in first aid using VR. They launched their first training site on July 07, 2021, in saving gestures, and it is accessible to all.

The minimum age to apply without any prior knowledge is 15 years, and the training takes place for an hour every day. They provide knowledge on how to give a cardiac massage, use a defibrillator, or help a choking person on the first aid dummy. They enable you to perform all first aid actions as if you were practicing them on a real person. As a bonus, they also allow you to discover the defibrillator designed by Lifeaz on site.

At the end of this hourly training, a certificate of awareness of Saving Gestures is issued in partnership with the Ministry of the Interior.
Read More: https://www.secourismevr.com/