Weezic (SLP Paris Fellow Nicolas Arbogast's music startup) acquired by US's MakeMusic
Aug. 9, 2015, 12:33 p.m.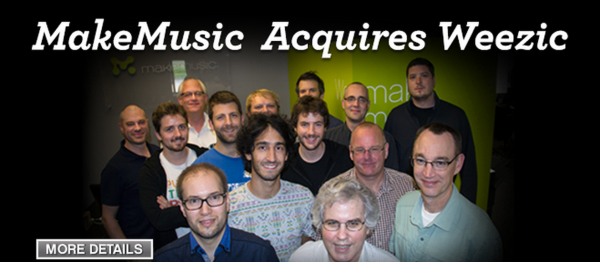 As of 9th July 2015, Weezic- a music-tech startup by Gregory Dell'Era and SLP Fellow Nicolas Arbogast, has been acquired by MakeMusic, a world leader in music technology. Through this acquisition, MakeMusic hopes to establishment itself in Paris, providing the company a physical presence from which to grow European operations in the future.
Weezic is an interactive music practice tool that provides accompaniment and assessment for student performers. Among its many other attributes that proves it to be a cutting-edge technology, it is noteworthy in being web-based, rather than requiring to be downloaded and installed.
Nicolas Arbogast, Weezic co-founder expresses positive excitement for the future of Weezic, hoping that a merger with SmartMusic would ensure that their unmatched content and expertise would push MakeMusic to remain the most advanced and relevant connected practice platform for musicians. Find out more about the acquisition here.
Email Nicolas