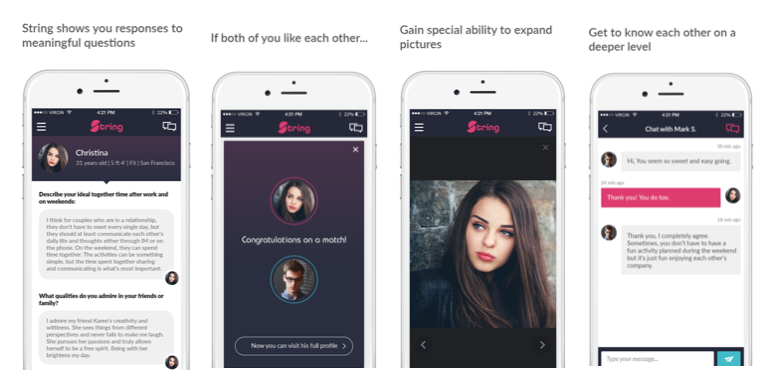 Download 'String', a dating app by 2016 SLP Fellow Helen Huang
June 9, 2016, 5:32 a.m.
SLP Fellow Helen Huang, has a unique take on dating and she has created the app, String, to share her vision. Unlike the superficial Tinder, or the too cumbersome OkCupid; Strings asks user two subjective questions about things that actually matter and the answers are moderated by real human beings, based on which it serves up suggestions. String is focussed on creating meaningful connections between individuals, while maintaining ease of use.
String was featured on Bustle, recently. They did an in-depth coverage of the app and the philosophy behind it. Check it out at-http://www.bustle.com/articles/154834-string-dating-app-inspired-by-the-36-questions-that-lead-to-love-study-is-the-anti-tinder
The app is now availabe for download on the App Store. Additionaly you can check them out at- http://downloadstring.com/.
(Mohit Chandel, SLP Correspondent)