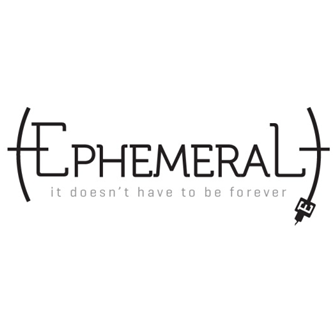 Ephemeral wins the sweet 16 round of Coolest College Startups 2016. (SLP NYC, 2016)
June 9, 2016, 5:58 a.m.
Removable tattoo ink maker Ephemeral started by SLP Fellow Seung Shin from SLP NYC has been won the sweet 16 round of Coolest College Startups of 2016.
The most striking aspect of the start up is that it is being run by a group of strikingly productive young people who are managing to launch an actual game-changing business while balancing the demands of student life.
The venture was spurred by Seung's personal unpleasant experience with Laser Tattoo removal. Thus, Ephemeral's ingenuity lies in the type of ink that is used to create the tattoos. These special inks would be used at the tattoo shop exactly as conventional inks would, and they would be just as permanent if the wearer were to choose to keep them.
But with conventional inks, that requires a trip to a tattoo removal center and costly and painful laser treatment. With Ephemeral inks, however, the process is simpler: If the wearer decided they no longer wanted the tattoo, they would instead visit the tattoo shop, where the artist would trace over the tattoo with a removal solution. This not only removes the need for lasers, it is also relatively less expensive and would give wearers more freedom and flexibility.
Mohit Chandel (SLP Correspondent)