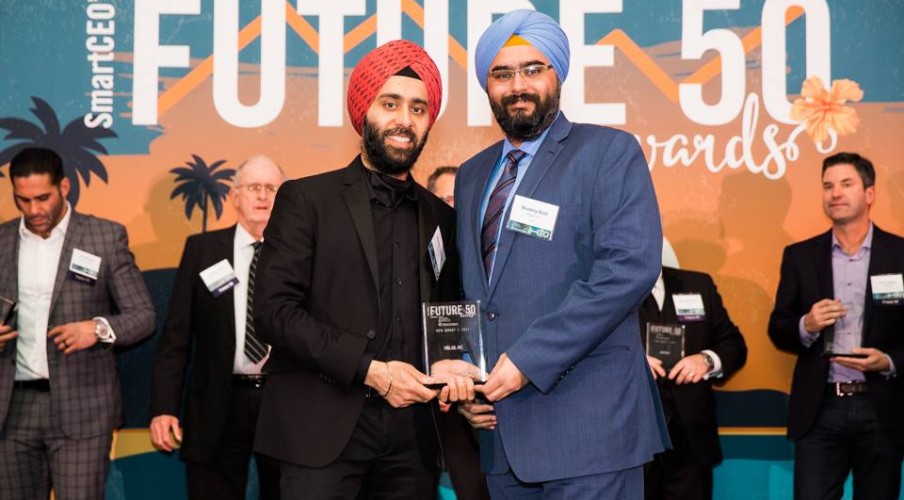 Yiblab gets recognised as New Jersey's Top 50 fastest growing company. (SLP New York, 2012)
July 10, 2017, 4:51 a.m.
Jasmeet Sawhney's startup Yiblab got recognised among New Jersey's top 50 fastest growing companies at the 2017 Future 50 Award.
The Future 50 Awards program recognizes 50 of the region's fastest growing, mid-sized companies every year.
The winners are chosen based on a three-year average of employee and revenue growth. They will also be profiled in SmartCEO magazine.
"We are honored to be among some of the most innovative and fastest growing companies in New Jersey. These recognitions are a testimony to our constant drive to excel, and provide high impact marketing and sales enablement solutions to our clients. I am grateful to our employees for their dedication, and clients for their continued support." said Jasmeet, CEO of YibLab.
Yiblab provides integrated sales and marketing solutions to some of the top B2C and B2B brands
By combining data, technology, design and storytelling, they make the most of their client's sales and marketing budgets.
Yiblab accelerates demand generation and provides qualified leads to the sales teams. Their proprietary technology and offshore delivery model offers cost-effective solutions that help our clients scale quickly.
To know more: http://bit.ly/2lxFKWq
Website Link: http://yiblab.com/
Image Credit: http://jasmeet.io/